Structural Aluminum Extrusions
FRAME-WORLD Structural Aluminum Extrusions and Components provide a complete system that allows quick and easy design and assembly of machine bases and frames, stands, guard assemblies, material handling fixtures, safety guarding, robot safety fencing, and tooling supports. Our wide selection of aluminum extrusion profiles and connecting brackets, fasteners and accessories provide limitless possibilities in assembly and design with significant savings over welded fixtures.
Industrial Frames and Bases
Complete turnkey solutions for machine guards, bases, frames enclosures, racks workstations and more
Tremendous labor and cost savings
The simplest solution available.
FastFrames Pre-engineered Modules and sub Assemblies
 Includes panels, doors, bases,
carts.
All necessary hardware is included
Available assembled or in kit form
Greatly simplifies design, ordering and assembly
Single part number ordering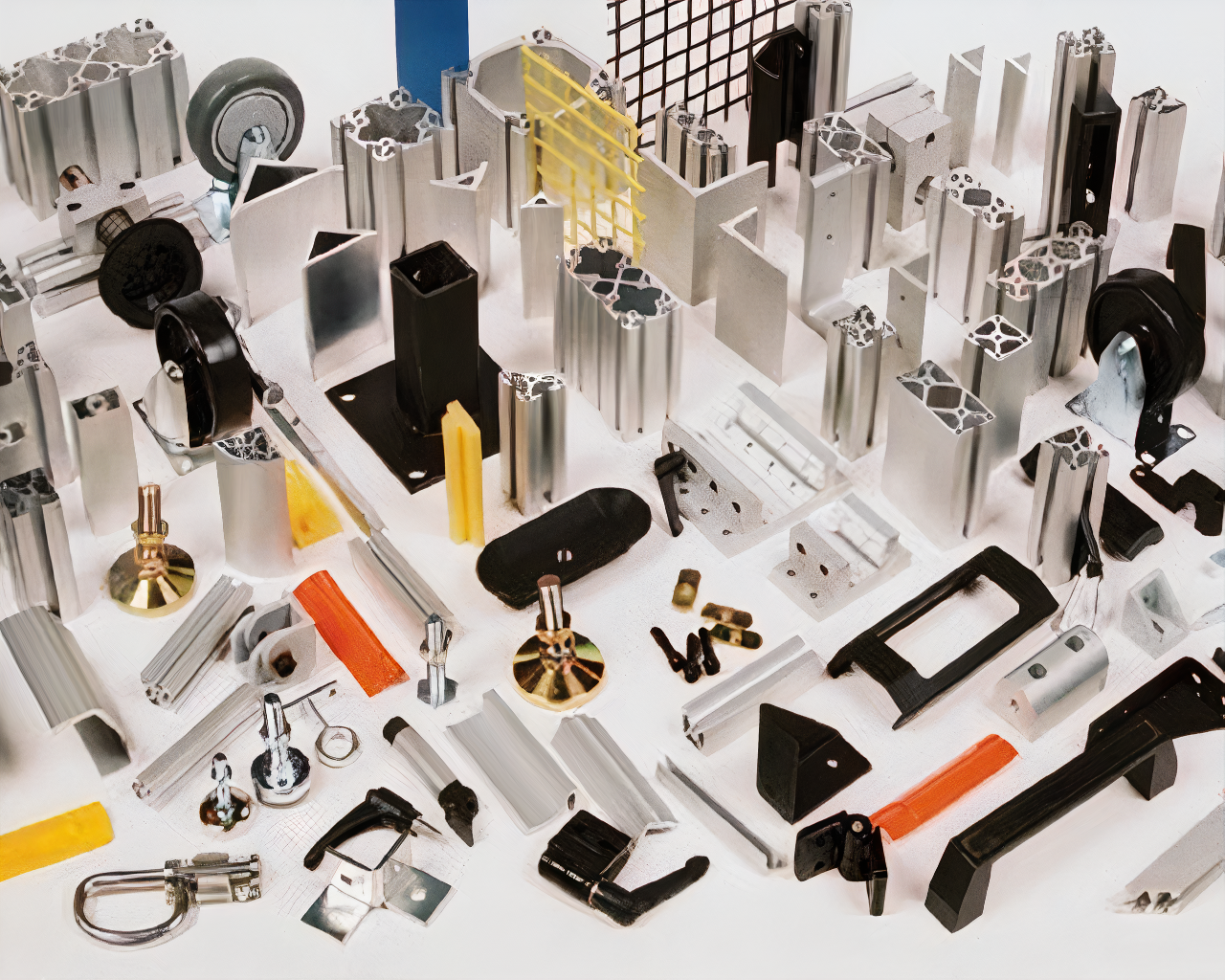 Components and Accessories
Wide range of brackets, joining plates, gussets, fasteners, handles, end caps, angles, pane material, bolts, etc.
Special hinges for ultra-strong doors
Custom accessories available
Let us help make your project a success
Extrusions come in 16ft sections and can be cut to any length, including miter cuts.
Need a one off or unique solution? Let us help you design the perfect product to fit your specific needs.
Prefer to build it yourself? Let us assembly everything you need in a single kit.
We offer a variety of machining services including drilling and tapping of extrusion
NEED HELP FINDING THE RIGHT SOLUTION?
News, events, white papers, how-to, industry trends and more!