STANLEY Assembly Technologies
Serving the complex needs of industrial and automotive manufacturing, we develop, manufacture and market precision threaded fastening solutions; from electric and pneumatic assembly tools to industrial power tools and engineered systems.
STANLEY® Assembly Technologies delivers productivity, quality and safety to a wide range of assembly and manufacturing operations while reducing customer costs. Our primary industries include aerospace & defense, automotive & light truck, electronics & telecom, ground transportation, mining & agriculture, and recreational products.
Why STANLEY® Assembly Tools?
STANLEY Assembly Technologies was founded in 1963 as a division of The STANLEY Works. Formerly STANLEY Air Tools, STANLEY Assembly Technologies has built a reputation as a leader in delivering high value assembly equipment solutions to customers in multiple industries across the globe. 
Located in Cleveland, Ohio, the headquarters of STANLEY Assembly Technologies is proud to say that our precision threaded fastening products are "Assembled in America with Global Components".  Our Cleveland facility houses all functional business areas, including, but not limited to, operations, purchasing, customer service, engineering, quality, training, product management, marketing and service and support.
Extending global support and coverage, there are training and application centers in our Cleveland, Ohio facility, our STANLEY Engineered Fastening Automotive North American facility in Troy, Michigan as well as our STANLEY Engineered Fastening Automotive European Headquarters in Germany.
In support of our global customer base, STANLEY Engineered Fastening has sales and service office locations across the globe in France, Germany, Spain, China, India, Japan, Brazil and more. 
Today, our highly skilled sales and service team works directly with major customers and supports a network of select distributor partners in all global areas. These veteran sales and service engineers are fully qualified to analyze end-user applications and propose the ideal selection of assembly tooling.
Our customers benefit from this experience in the following ways:  
Tool and application assistance by factory-trained, experienced sales and service engineers
Field service by technicians located strategically throughout the world
Design consultation for your specific application needs to identify or develop the design of the tool and the output to optimize performance and the life of the tool to your application
Engineered Systems has extensive expertise in the design and build of custom turnkey fastening solutions including automation, semi-automation, multiple spindle nut runners and Bolt Holding tools, as well as Torque Tube and Articulating Arm systems
DC Electric Assembly Tools
A full line of hand-held precision threaded fastening tools with torque capacity ranges from 0.5 to 2200 Nm and above. Offering industry leading power to weight ratio, the corded tool products offer a wide range of tool configurations to fit the customer application.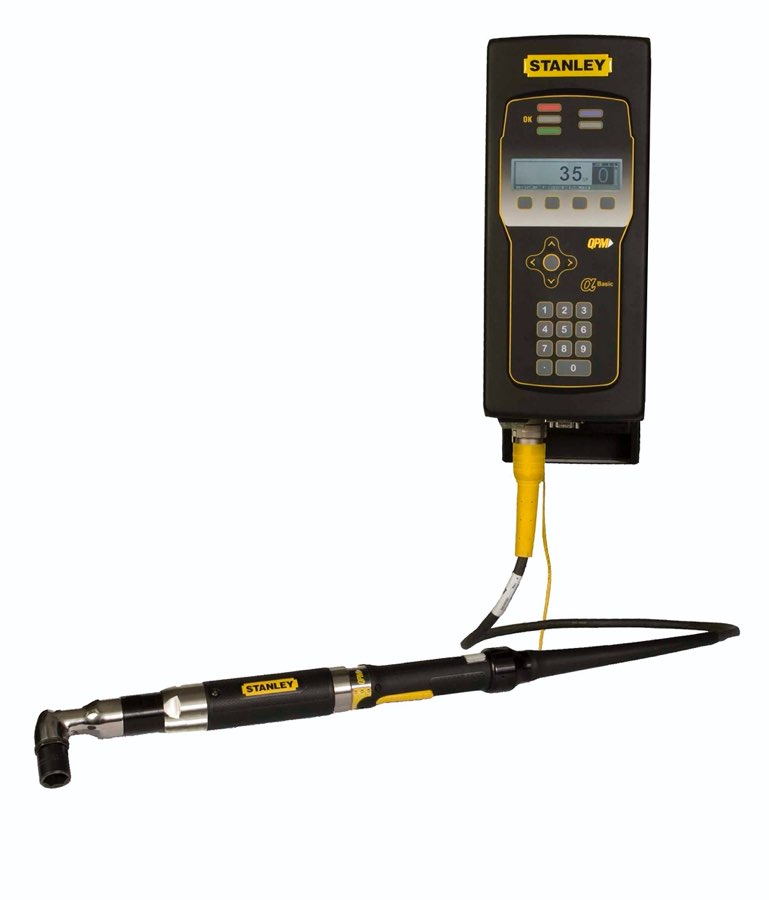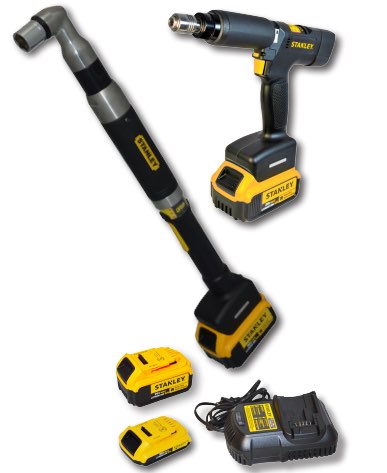 Cordless Electric Assembly Tools
Cordless Torque Tools offering transducer-controlled battery powered tools that are ideal for threaded fastening assembly. STANLEY® delivers improved productivity and quality with performance-driven torque tool solutions for the assembly floor.
The high-performance BR12PP-8 Smart Rivet Tool from STANLEY® Assembly Technologies, the global leader in precision fastening, allows manufacturers to reduce scrap, optimize the assembly area, and provide real-time process data to the existing plant manufacturing execution system by recording the stem break load and rivet pull distance.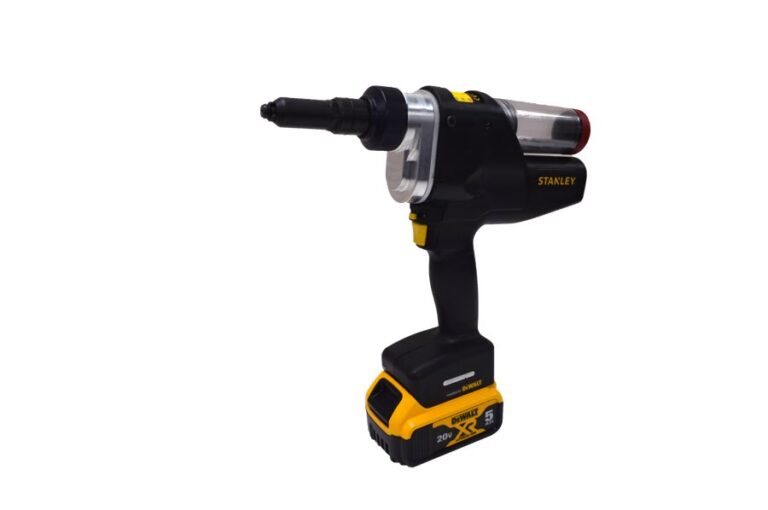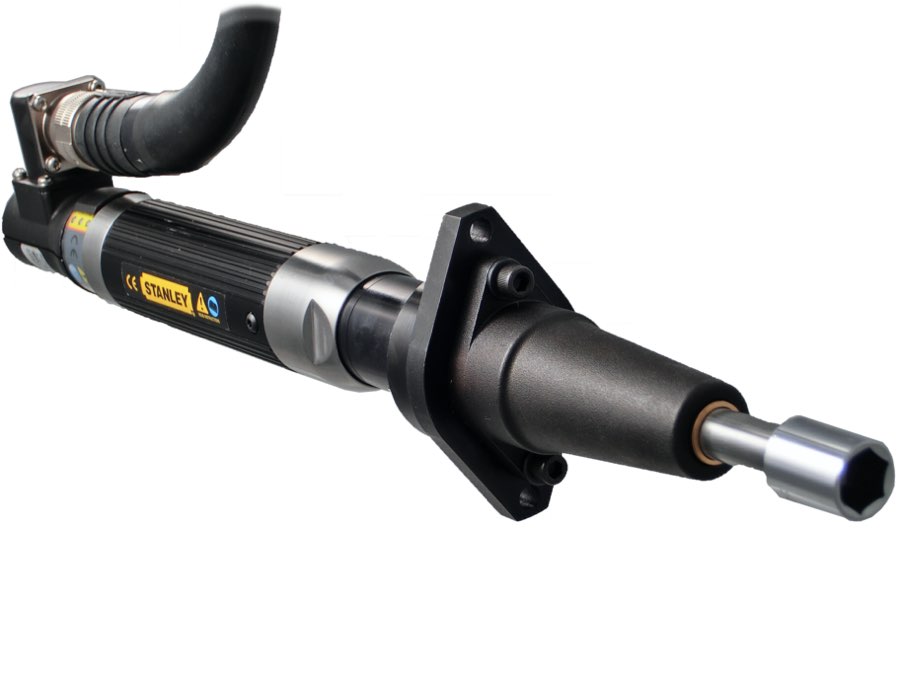 Fixtured Electric Assembly Tools
 Designed for fixtured systems, the STANLEY® precision threaded fastening systems offers durable, reliable and precise tightening solutions. The fixtured nutrunners are developed to integrate for automated and engineered systems. Fixtured tools with torque capacity ranges 2200 Nm and above.
The pneumatic nutrunners offer an industry leading range of clutch shut off tools providing tool choices that improve assembly quality, productivity and ergonomics to enhance assembly processes. A great choice for fastening applications requiring torque values from 4.5 to 118 Nm. The same trusted quality outputs as the DC tools are used reducing costly complexity and end user spare parts needs.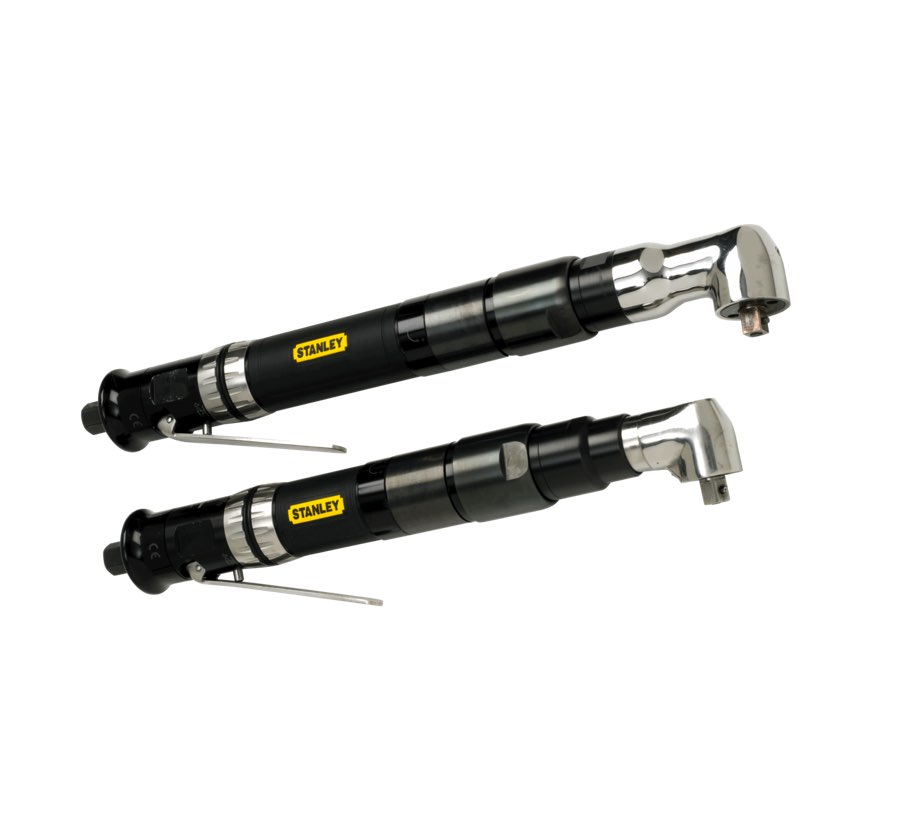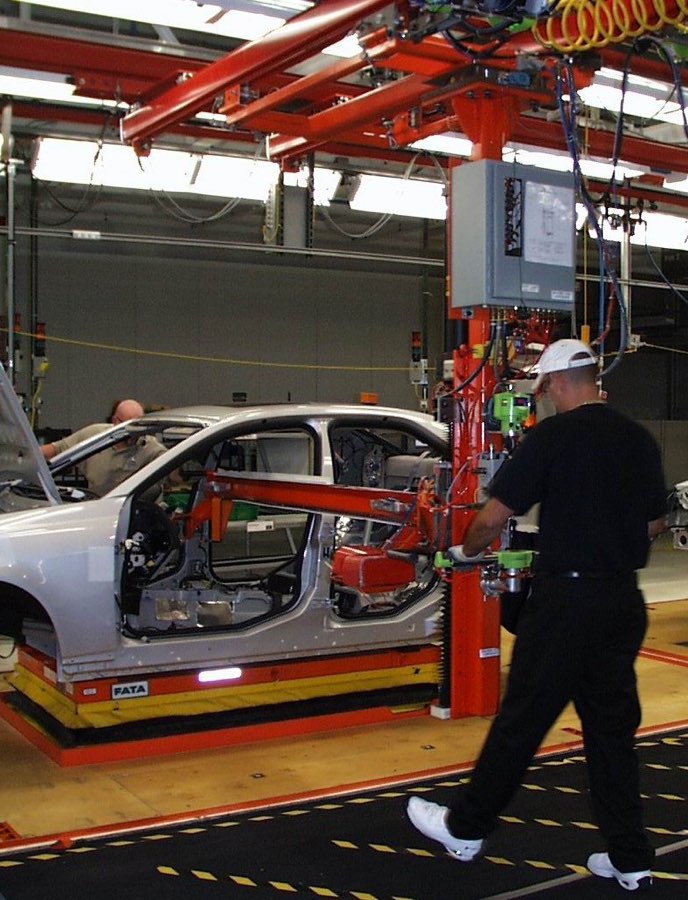 Engineered Assembly Solutions
With the STANLEY® Assembly Technologies line of engineered assembly systems products, you can both increase productivity and improve quality. Single and multi-spindle systems include the complete line of Stanley® pneumatic and DC electric assembly tools.  A complete line of torque tubes and articulating arm systems can balance loads to 500 pounds and maintain torque reaction to 5,000 Nm. Custom solutions are matched to unique assembly needs using extensive engineering experience, a complete line of assembly spindles, process controllers and tightening strategies.
Hundreds of output designs enable threaded fastening solutions that fit your tightening application. We manufacture a complete range of outputs to access all types of threaded fasteners. By controlling both the design of the tool and the output, we can properly match components in the tool design to help optimize performance and long life. We have over 50 years of experience in developing standard and special outputs to handle the most challenging fastening requirements.
Crowfoot

 

Tube Nut

 

Hold-and-Drive

 

Offset

 

Retractable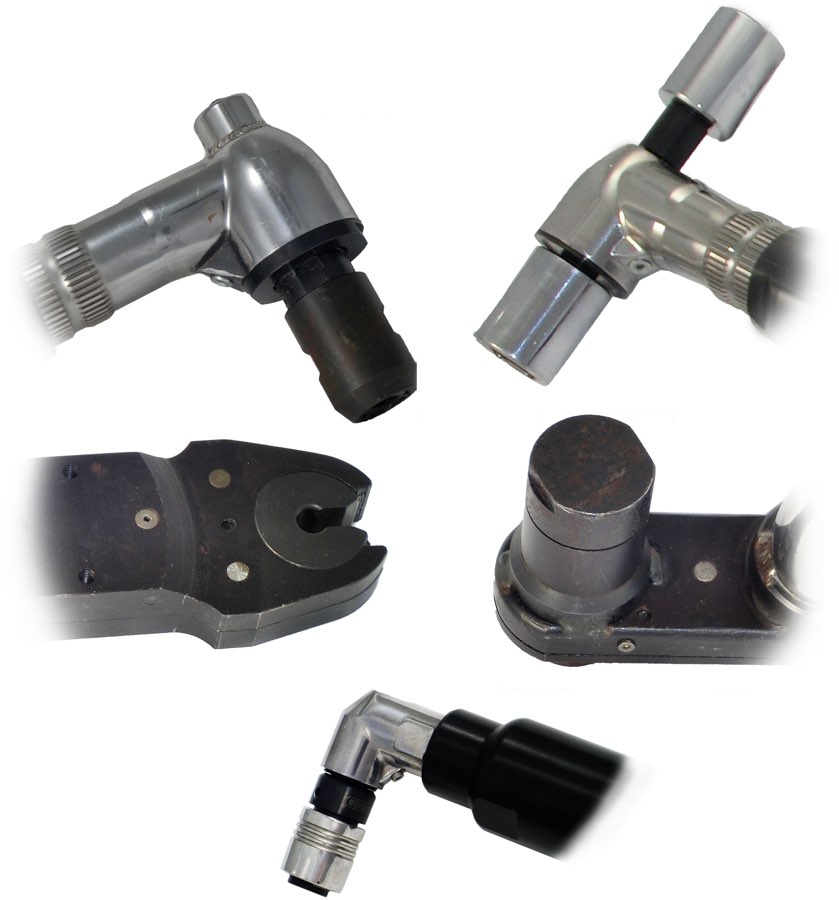 STANLEY® Assembly Technologies offers performance from simple error-proofing to line control. Control options for tools to 2000 Nm, connectivity options Include 24V I/O, USB, Ethernet, Serial and Fieldbus. 
The powerful Alpha Toolbox software enables configuration, reports and traces. The STANLEY® system offers a wide range of options and solutions to enhance your threaded fastening applications. 
With a variety of accessories to complement our complete line of tooling, STANLEY® Assembly Technologies has what you need to complete your assembly process in a safe, efficient, and productive manner.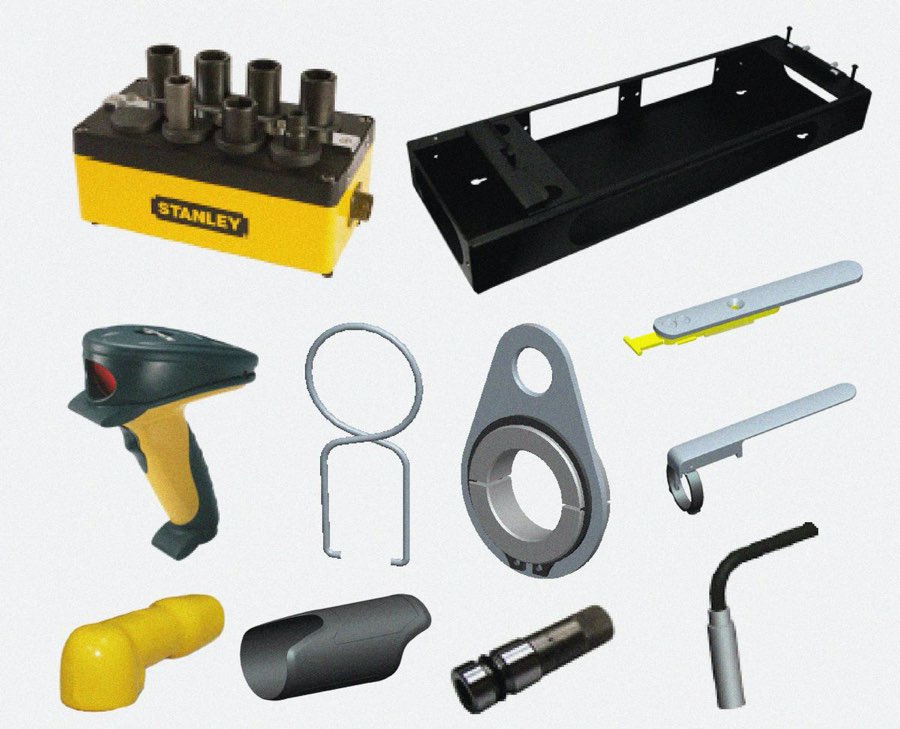 NEED HELP FINDING THE RIGHT SOLUTION?
News, events, white papers, how-to, industry trends and more!