Since its establishment, SMC has been a leader in pneumatic technology, providing industry with technology and products to support automation based on the guiding principle of "contributing to automation labor savings in industry."
    Over the past 50+ years, SMC's products have become established as a recognized international brand through sales, technical, supply and after sale services in world markets. Sales have grown to achieve a 30% global market share.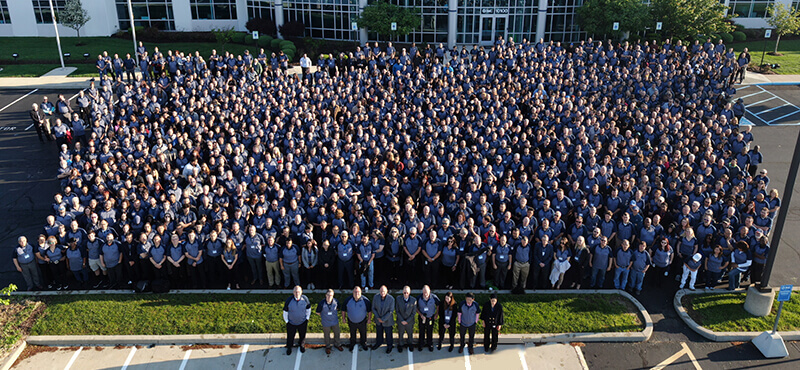 Collaborative Robot Vacuum Unit
The vacuum unit is a plug and play integration kit that is compatible with several collaborative robots. The design is compact and lightweight with many cup configurations including 1 cup, 2 cup or 4 cup options. The cup options include variations of shapes, materials, and sizes. One of the notable options include the FDA compliant cup material. The unit includes connector, mounting flange, protective cover, and integrated vacuum unit.

The vacuum unit is certified for plug and play integration with FANUC collaborative robots.  The design is compact and lightweight with many cup configurations including 1 cup, 2 cup or 4 cup options.  The cup options include variations of shapes, materials, and sizes.  One of the notable options include the FDA compliant cup material.  The…

This vacuum unit TM Plug & Play Certified for Plug and Play integration with TM Series OMRON Corporation collaborative robots and TM Series TECHMAN ROBOT Inc. collaborative robots.  The design is compact and lightweight with many cup configurations including 1 cup, 2 cup, or 4 cup options.  The cup options include variations of shapes, materials,…

This vacuum unit is UR+ Certified for Plug and Play integration with Universal Robots collaborative robots.  The design is compact and lightweight with many cup configurations including 1 cup, 2 cup, or 4 cup options.  The cup options include variations of shapes, materials, and sizes.  One of the notable options include the FDA compliant cup…